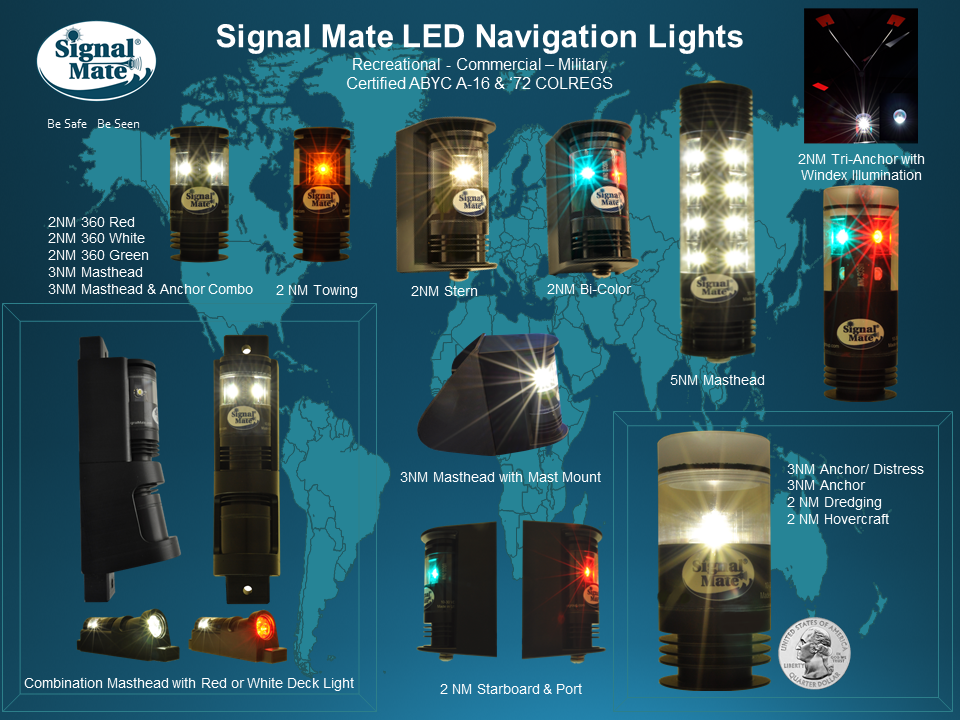 About Us
Signal Mate has been designing and manufacturing quality electronic circuits for industrial and marine customers since 1985. We are now focused on marine safety by building LED certified navigation lights, and an automated horn and anchor light signaling controller for restricted visibility and distress.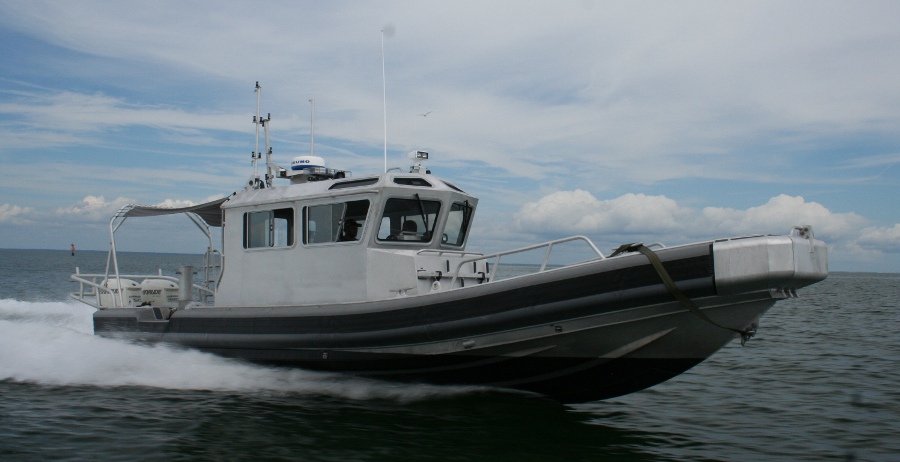 Signal Mate designs and manufactures certified LED navigation lights to ABYC A-16 & 72 COLREGS and UL1104 in Baltimore, Maryland USA.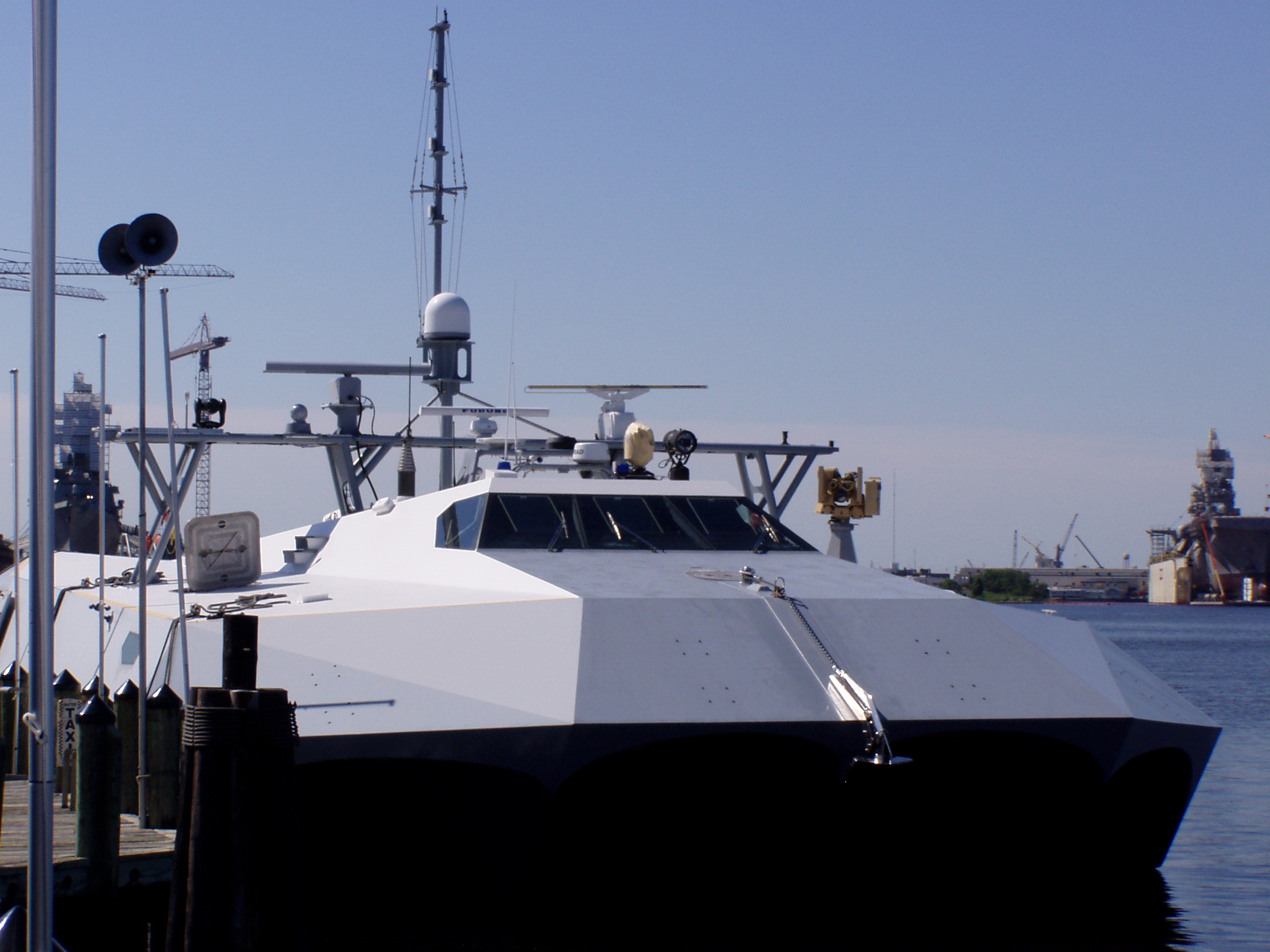 Radar, chart plotters and AIS units are valuable tools, but they do not fulfill what is required by the USCG and IMO 72 COLREGS for sound signaling during restricted visibility. Signal Mate has designed, patented and manufactured an Automated Horn & Light Signaling Controller for restricted visibility & distress.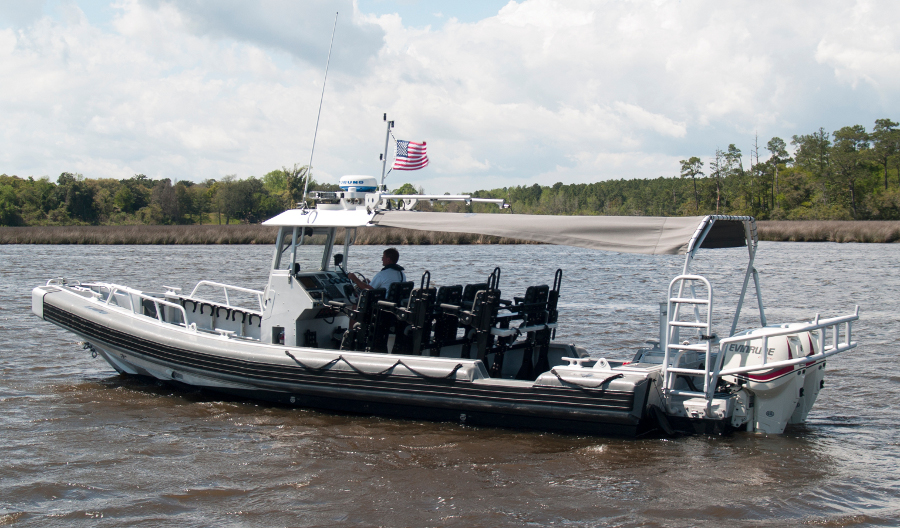 Find us at
Marine Web Stores
Brick and Mortar Marine Stores
OEMs, Resellers, Riggers – Please Contact Us
Company News
Signal Mate will be releasing a full line of commercial navigation lights for inspected vessels that meet the UL1104 requirements to be ready in time for the USCG's Sub Chapter M final ruling. Click here for more information.
Latest New Product Release
Combination 3MN LED Anchor with Strobe (60FPM) for Distress Signaling.
Coming soon – Portable 6 volt Navigation Lights for Barges.
Support
(410) 777-5550 8 am – 8 pm EST
Signal Mate 113 North Collington Ave.
Baltimore, Maryland 21231